TRUFORM® Ladies Opaque Knee High 15-20 mmHg, Open Toe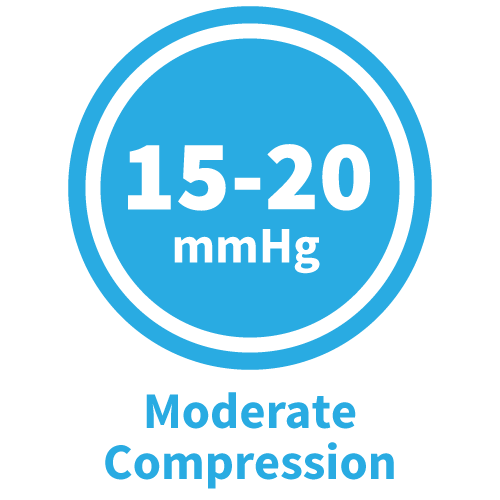 SKU: 0371BG-S
Truform Opaque resemble high fashion hosiery yet feature graduated compression technology - very soft for the most comfortable stocking in its compression class. The "easy-on, easy-off" construction is lightweight and highly effective in helping restore leg health.
FEATURES:
Therapeutic graduated compression
Defined heel and open toe
Comfortable soft top
Advanced, soft microfiber yarn provides for year-round comfort; also conceals blemishes
MODERATE COMPRESSION (15-20 mmHg)
Tired, aching legs.
Moderate varicose veins.
Moderate leg, ankle and foot swelling.
Post surgery.
MATERIAL: 85% nylon / 15% spandex; does not include natural rubber latex