Mediven Care Gel For Daytime Use, 1.7 oz.
Retail Price $23.00
Our price
$16.00
You Save 30%!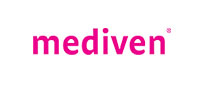 SKU: 97801
Use mediven day directly before putting on compression garments and let the day begin!
FEATURES:
Fresh feeling all-day long.
Reduces the feeling of tension and skin sensitivity.
Contains horse chestnut for firmer vessel walls.
Refreshing menthol and witch hazel stabilizes the tissue structure.