Solaris ExoSoft™ Thigh High 20-30 mmHg w/ Silicone Top
Retail Price $129.00
Our price
$103.00
You Save 20%!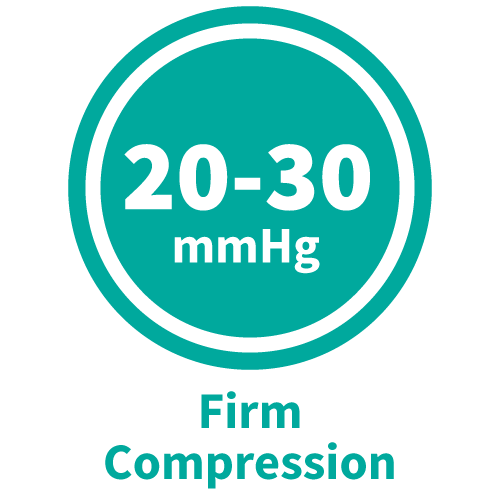 SKU: 53-107-54-01-3120
When full leg coverage is needed, look no further than our comfortable ExoSoft Thigh High.
FEATURES:
Wide silicone bands help reduce rolling and keep the stocking in place.
Soft and smooth materials are easier for patients to don.
Lightweight microfiber fabric helps keep patients cool, dry, and comfortable.
Heel pocket provides an anatomical fit and helps ensure the stocking is donned properly.
FIRM 20-30 MMHG COMPRESSION RECOMMENDED FOR:
Moderate Varicose Veins
Swelling/Edema
Heaviness and/or Leg Fatigue
Long Flights or Travel
Moderate Varicose Veins
For Wear After Sclerotherapy