Mediven Mondi Esprit Armsleeve
Retail Price $182.00
Our price
$146.00
You Save 20%!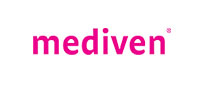 SKU: 55011
Mediven mondi esprit arm sleeves are flat knit constructed for excellent containment of lymphedema. The mediven mondi esprit arm sleeve is ideal for patients with skin issues such as infections, burns and sensitive skin. The integrated ClimaFresh and ClimaComfort features provide excellent moisture management and anti-bacterial properties to prevent colonization of bacteria and micro-organisms in the textile. The mediven mondi esprit arm sleeve provides great containment for lymphedema with a smooth, comfortable feel and integrated silicone top band for all day security.
FEATURES:
Strong material for all-day support.
Soft finish with micro-massaging.
Comfortable, patented Clima-Comfort releases moisture for temperature control.
ClimaFresh provides odor protection and prevents bacteria propagation within the fabric.
Combination of both elastic & inelastic properties for serious edema containment.
Low elasticity for dynamic compression.
Ideal for skin issues (infections) and soft sensitive skin.
SPECIFICATIONS:
Brand:
Mediven
Series:
Mondi Espirit

Style:
Armsleeve