Medi Super-Grip Application Gloves
Retail Price $14.00
Our price
$12.00
You Save 13%!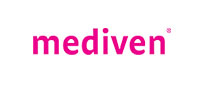 SKU: 98601
A necessity for stocking wearers. Super Grip Gloves have textured palms and finger pads to provide added application assistance and to protect stockings from jewelry and fingernails.
Gloves may be pink or yellow (the design is the same)
Note: this product does contain natural rubber latex.