Duomed Transparent Women's Thigh High 20-30 mmHg w/ Silicone Top Band
Retail Price $116.00
Our price
$93.00
You Save 20%!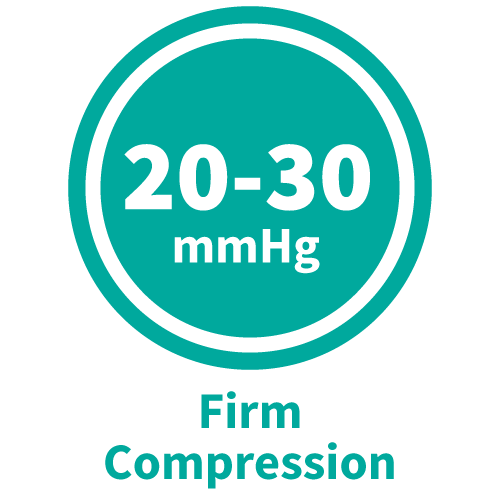 SKU: RT25101
This fashionable pair of compression thigh highs includes accurate graduated compression for better leg health with a stylish look. The sheer, lightweight fabric goes on easily while the silicone top band helps keep them in place throughout the day. Made with a smooth breathable blend of fibers for maximum comfort. 20-30 mmHg graduated compression offers a moderate level of compression and is ideal for preventing and relieving tired, heavy, achy or swollen legs, mild varicose veins, mild edema, and preventing and managing DVT.
FEATURES
Transparent material provides a stylish, sleek look. The smooth fiber blend is breathable and refreshingly easy to apply.
Duomed transparent is the ideal medical compression stocking for fashion-conscious women who are interested in their vein health. With its sheer, stylish look and lightweight material, Duomed transparent naturally blends with any outfit so that only you will know you're wearing a compression stocking.
FIRM COMPRESSION (20-30 MMHG)
Heavily, fatigued, aching legs
Mild edema in lower limbs
Mild varicose veins with minimal edema
Mild varicose veins during pregnancy
Post procedure of small veins
Prevention or management of DVT
SPECIFICATIONS
Brand: Duomed
Series: Transparent
Compression: 20-30 mmHg
Style: Thigh High
Fabric Content: 59% Nylon (Polyamide) / 41% Spandex (Elasthane)