Juzo ALPS Fitting Lotion, 4 oz.
Retail Price $39.00
Our price
$35.00
You Save 10%!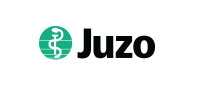 SKU: 9900CON
Smooth silky lotion that aids in the application of compression garments. Made with 100% silicone, ALPS Fitting Lotion imparts a smooth silky feel to skin that is chapped and dry. The silicone formula serves as a skin conditioner to protect sensitive skin.
When used before putting on stockings, it helps prevent snags, and facilitates donning of compression garments. Leaves no oily feeling, and contains no perfumes or dyes.